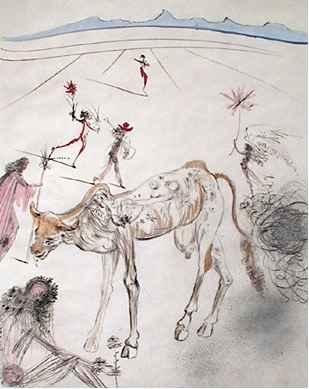 Hippies - The Sacred Cow

Original Colored Etching

25.0 " x 20.0 "
One of a suite of 11 original hand-colored drypoint etchings. Published in 1969-1970. Inspired by the "Love & Peace" years. The etchings reveal the superb, spontaneous and consummate technique of the artist at the peak of his maturity. Outlandish, surrealist characters or situations appear through intricate whirls or golden halos.